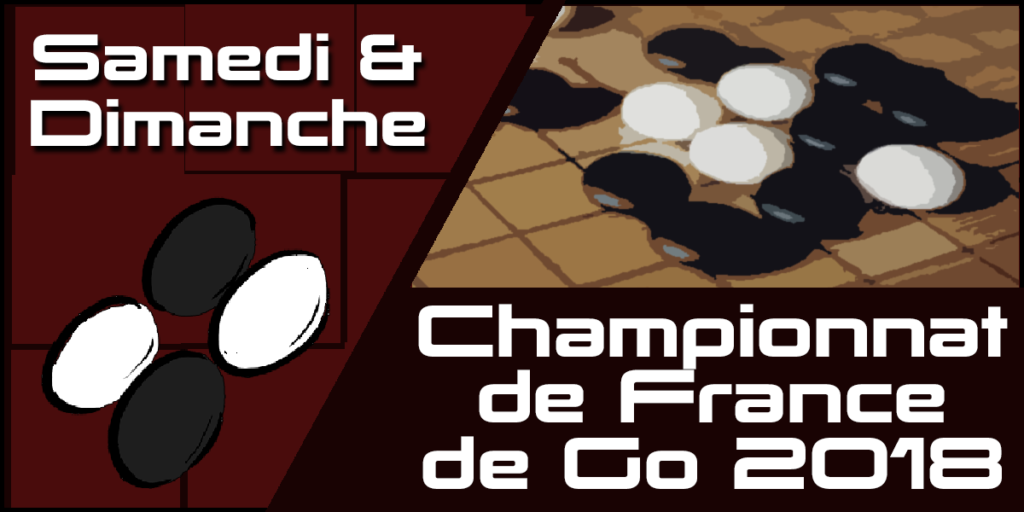 Petite actualité pour vous prévenir ou vous rappelez que ce week-end (27 et 28 octobre) aura lieu le Championnat de France de Go 2018 !
---
Je vous parle de ça pour la bonne et simple raison que je serai en stream tout le w-e pour discuter avec vous des parties qui se jouent en direct sur la chaîne twitch 🙂
Cela commencera dès samedi 27 à 13h00 pour la première ronde et je ferai de mon mieux pour répondre à vos questions (malgré mon faible niveau). Ce sera dans tous les cas un très bon moment à passer ensemble ! 😉
---
Il devrait y avoir des vidéos « résumé » des parties qui sortiront petit à petit la semaine prochaine pour ceux qui ne pourront pas être là ce week-end.
Donc « the place to be » : c'est la chaîne twitch ! A ce w-e !